Welcome to access-panels-heika.com
Our product range consists of access panels for:
-walls, shaft walls, ceilings, floors
If you can't find an access panel you need or if
you require a special model,we are at your disposal.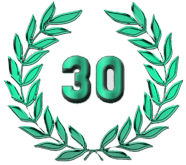 *********************************************************************************
In 2023 from Christmas to the New Year, we will close our offices
and will be available for you again from January 2, 2024.
The last day of shipping will be on December 15, 2023.
The company Heika would like to wish all its customers and
business partners a merry Christmas and successful New Year 2024!
*********************************************************************************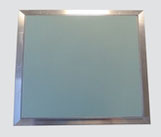 Heika-Eco
Access panel with gypsum plasterboard inlay for installation in walls or ceilings.
The favourable lower-priced to Heika-Star!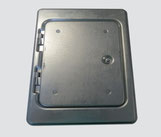 Chimney Doors
Steel or stainless steel, tested and approved by the German Institute for Building Technology
Important note about our access panels:
The access panels cover the access to the cavity behind it and can be opened for the purposes of maintenance.
We offer access panels in different sizes and shapes.
Our high quality panels are from Germany. They are produced conscientiously in accordance with the European standards.  Because the quality is our top priority, each panel is thoroughly tested.
The sizes mentioned here correspond to the dimensions of the opening.
Unless otherwise specified, the access panels with gypsum are hydrophobic and therefore suitable for humid areas.
About fire protection codes:
The fire protection codes provide information about fire resistance. There is a distinction between Fxx and Ixx. The panels with Ixx codes are for solid walls or shaft walls, whereas the panels with Fxx codes are for ceilings or walls made of plasterboard.
For example, F60 means fire prevention 60 minutes, I90- 90 minutes.
Airtight and fire-safe access panels can be delivered with test certificates.